HBCU Tour Eastern Seaboard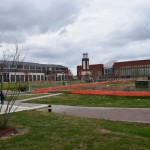 PUSH Excel has sponsored an HBCU tour.  For those of you that don't know, HBCU means Historically Black Colleges and Universities. The tour started in the Mid West and traveled the Eastern Shore, and eventually looped back to the Midwest. This tour gave students from the Chicagoland area a chance to see not only many colleges but also different parts of the country.  Here's the list of colleges the tour visted:
Kentucky State University (Frankfort,KY)
North Carolina A&T State University (High Point, NC)
School of namoscience and Nanoengineering
Hampton University (Hampton,VA)
Northfolk State University (North Folk,VA)
University of Maryland Eastern Shore (Princess Anne, MD)
Howard University( Washington, DC)
Morgan State University (Baltimore, MD)
Central State University (Wilberforce, OH)
Wilberforce University (Wilberforce,OH)
Not only did the tour vists all those colleges, but it also visted these locations:
Civil Rights Museum (Greenboro,NC)
Supreme Court(Washington DC)
Motion Picture Association of America(Washington,DC.)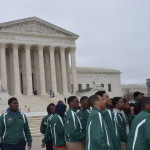 As the photographer for this tour, I have to say not only was it educational and informative, but it was fun.  At the Motion Picture of America, I got to see Fast and Furious 7.  I got to go inside the Supreme Court building and take photos (Normally, they don't allow photography).  At the Civil Rights Museum, I got to see the lunch counter were the sit-in, that lead to desegregation, actually took place.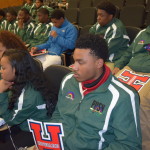 Colleges, restaurants, and churches provided most of the meals, so I got to eat really good.  There's nothing like a southern home-cooked meal. The tour was well planned out; there was never any down time.  Rev Wilson kept the students on a tight schedule. For the most part the colleges was about 2-4 hours way from each other, so you aren't cramped on the tour bus.  Every night we slept in a nice hotel.  The colleges welcomed the students with open arms. All of the colleges we visited gave the students inside information about the college and college life in general.  If I had a high-school student, I would definitely want them on this tour.